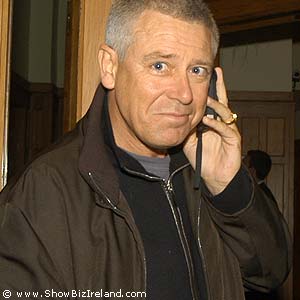 Bad news folks. People on the beach may have heard it, but the rest of us won't get our grubby mitts on the new U2 record, No Line on the Horizon, until 2009. Bono announced on the official U2 website that "Early next year people will be able to start hearing what we've been doing. We want 2009 to be our year, so we're going to start making an impression very early on." So no new material in 2008. Unless of course he decides to play some music on Dollymount Strand, of course.
The reason he gave for the delay was that "We've hit a rich songwriting vein. It gets a bit dark down here but looks like we've found diamonds not coal. I thought a while back we might have the album wrapped by now, but why come up above ground now if there's more priceless stuff to be found?"
He added "The last two records were very personal, with a kind of three-piece at their heart, the primary colours of rock – bass, guitars and drum. But what we're about now is of the same order as the transition that took us from The Joshua Tree to Achtung Baby"
If that's the truth, expect the new album to be worse than the last one. Because everyone knows that The Joshua Tree is a far superior album. Ah I jest, but do expect the new material to be much more rock-oriented.
Related posts: