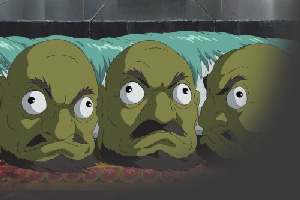 Another new album, another UK band coming over to promote it. This time it's Kate Bush proteges The Futureheads.
They will play the Academy in Dublin on December 17th, with tickets costing €25. Tickets are available now from all the usual sources (probably €90 on eBay).
P.S. Like my Spirited Away picture? What a film.
Related posts: